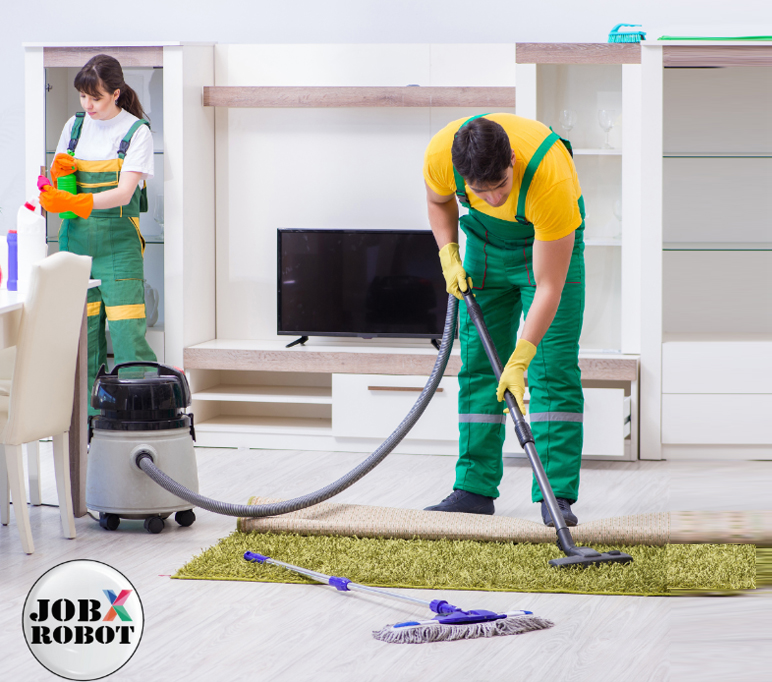 When it's time to get your home cleaned, why not let the experts handle it, instead of doing it yourself. Maybe you have the means to do it yourself, but do you have the time? Whatever the reason may be, I think we all know that hiring professional cleaning services in the city can make all of the difference. Don't you agree? When you are looking for professional cleaning services, you want one that is effective, reliable, and professional. There are many pros to hiring a professional cleaning service. Let's take a look at the top 5 reasons why you should hire professional cleaning services in the city.
Benefits of Hiring Professional Cleaning Services in the City:
Professionalism:
Commercial cleaning services are known for their excellence in service. They implement proper techniques, solve problems, and pay attention to details. This attention to detail allows them to provide a high level of professionalism throughout the completion of every job.
Range of Services to choose from:
Professional home cleaners are trained to provide a wide range of deep cleaning services. They have the proper training, resources, and equipment to eradicate dirt, grime, and stains in your home. When it comes to deep house cleaning, there is no substitute for experienced professionals. Contact JXR as soon as possible for our wide range of deep cleaning services to choose from. They have the right tools and training to provide you with the best service possible.
Problem Solver:
When you hire professional cleaning services from JXR, you'll get an array of services that instantly solve some of your house's cleaning and maintenance problems. With the assistance of JXR, you can now easily focus on the well-being of your home and your family members simultaneously.
Why Should I Hire Professional Cleaning Services in the City?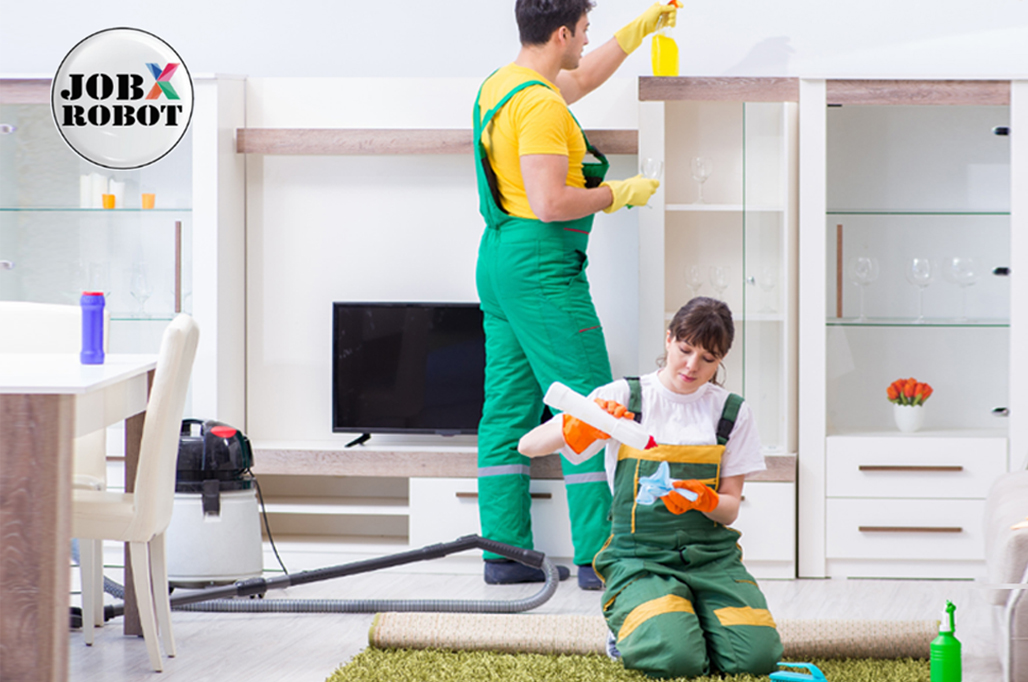 When you are looking to hire the best house cleaning services in the city. JXR could be the best choice in this scenario. Let's look at the reasons why:
Full-Time Work:
In urban cities like Mumbai, Delhi, Bangalore, and Hyderabad long work hours are the norm. After a long day of work, you have very little energy left for housework and cleaning. That's one of the main reasons to hire professional cleaning services to ensure that your home is kept spic and span.
In case of a busy schedule:
When you have a busy schedule, it is crucial to have a reliable cleaning service on speed dial in the city, just like JXR, we are literally just a call away.
We know how stressful it can be to find a cleaning service for your home or office. At JXR, we are here to help you with all your cleaning needs. We provide comprehensive and reliable house cleaning services according to your specific needs and requirements.
Our team of professionals will come in and clean your home or office according to your specifications and leave it sparkling clean with no mess left behind.
For the occasional breaks from house cleaning:
When you hire a house cleaning service for your home, you get to spend a lot more quality time with your family instead of getting buried with all the household work. It's the perfect way to save your energy and time for your family while having your house cleaned professionally by experts trained to do so.
You can even hire a professional house cleaning service when you vacation in another city. They will come and clean your house regularly so that it remains clean and fresh until you come back.
Much needed Self-Care:
If you are a busy person and do not have time to clean the house, there are two ways to ensure that your home is always clean. The first option is to hire a maid service. However, this may be expensive and the quality of their work will still depend on the experience and skills of their employees.
The second option is to use professional cleaning services in the city. These professionals will come weekly or monthly depending on your needs to clean your house. They will take care of all aspects of cleaning such as dusting, vacuuming, mopping, and even deep-cleaning your carpets. They can also wash windows and mirrors for you as well.
Savior for New Parents:
It's natural for new parents to feel overwhelmed by the introduction of a newborn baby into their family. From laundry to cleaning the house, they may find it hard to work daily amidst their busy schedules, and it can affect their parenting time as well. Hiring a professional cleaning service in the city will give them the much-needed rest and help them spend some quality parenting time with their newborn baby too.
Perfect for Senior citizens:
A dirty house is a breeding ground for many health problems. However, professional house cleaning services from JXR can give your home a fresh new look that makes it more comfortable and safe for senior citizens living alone. This includes cleaning ceiling fans and tube lights within the house. A sparkling clean home makes it more inviting to senior citizens living alone who cannot clean on their own.
Isn't it tiring to work so hard to make your house look clean? The answer is yes. It's much easier to hire a professional cleaning service than you think. Hiring a professional cleaning service is beneficial since they know what they are doing and can use the ideal methods for cleaning your home. You do not have to worry about the cleaning results if you hire them.
During the weekends, everyone deserves a break from their busy life. You can now take a break from your hectic schedule by consulting JXR for professional home cleaning services. You can be rest assured that no matter when you need us to help with the housework, our team will arrive at your home promptly and work efficiently to clean every part of your home. Contact us today to schedule an appointment with one of our professionals.